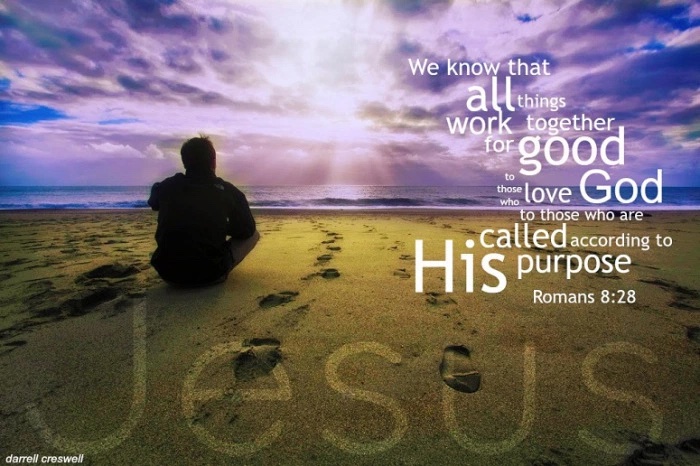 20 Jan

ALL things …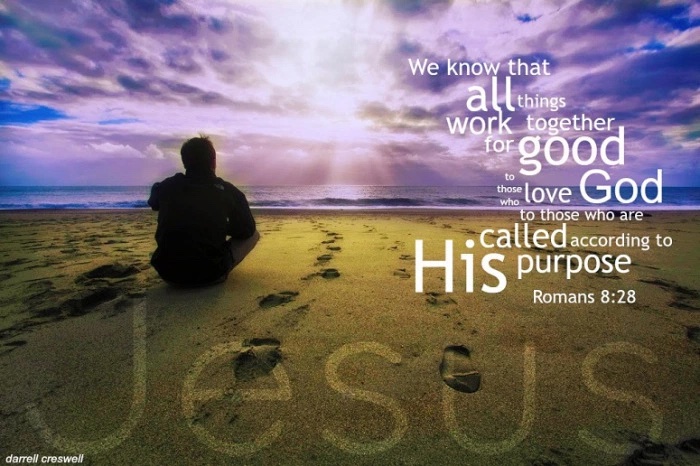 "And we know that all things work together for good to those who love God, to those who are the called according to his purpose." (Romans 8:28)
All things mean ALL things. Not just SOME things but ALL things.
Even financial ruin? Yep.
Even tragedy? Yep.
Even a terminal illness? Again, yes.
You might ask how any of these things can work together for your good … But they can.  How can I be so sure?  Because "I know the One in whom I have believed" – that He is a God who keeps His word.  And if He says that all things work together for GOOD, then He means just that.
So be encouraged. I don't know how He will work your situation out for your good … I just know that he will. 
More on this tomorrow.
Love and blessings,
Trish