22 Mar

No Greater Love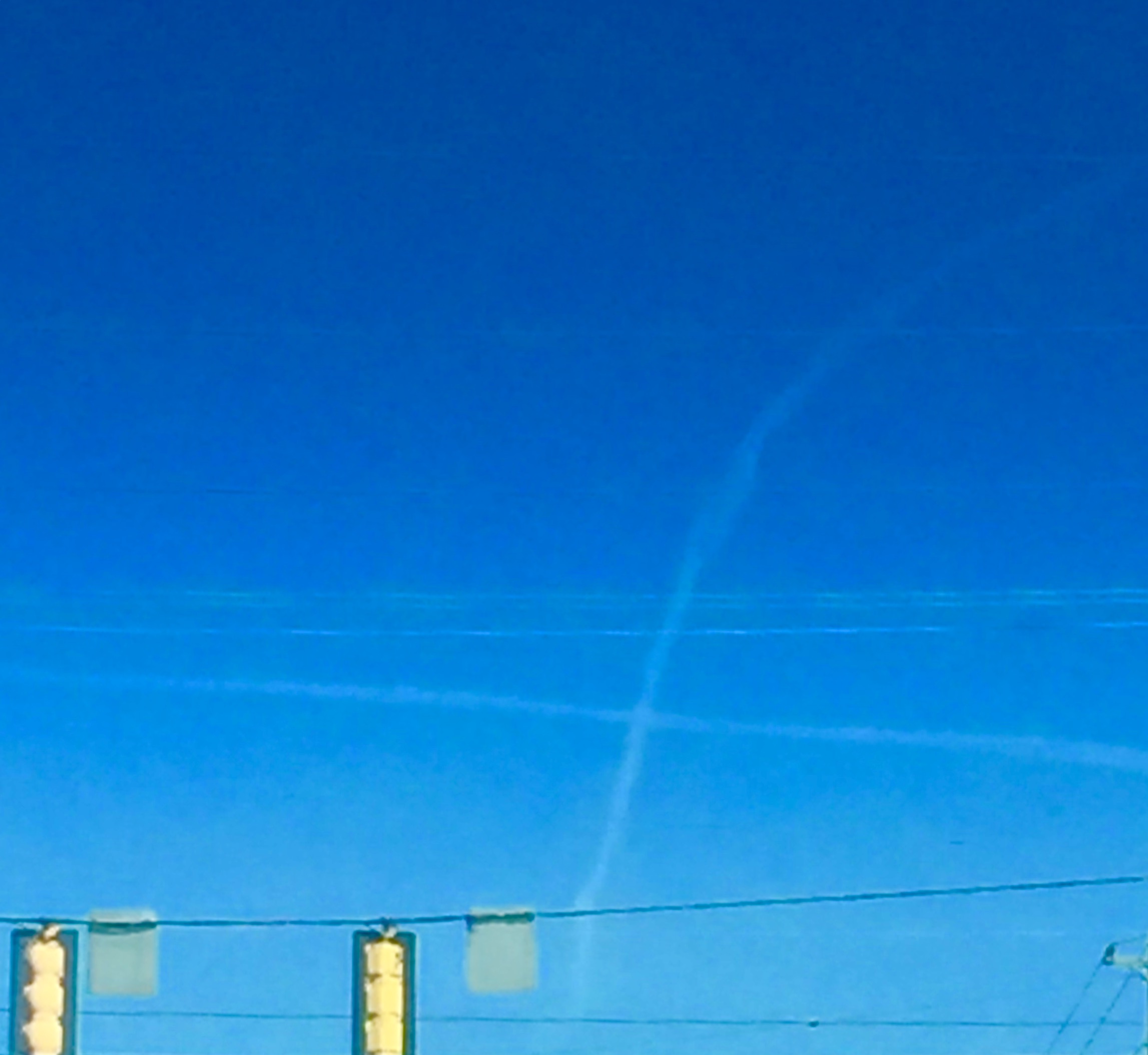 Hello friends!
I am posting a picture of what I saw in the sky this past Tuesday.  Can you see the crosses formed by the jet streams?  They were all over the sky that day.  I mean all over.  I had never noticed them before and, upon looking, didn't notice them the rest of the week.  So … at the risk of sounding a bit on the fringe, I kind of took them to be what some people would call "God winks" or what a friend of mine calls "kisses from the King".  What would make me think this ? Because it was happening on my milestone birthday  … and one of my friends had actually prayed that I would receive "God winks" all day long.  🙂
A few days later, when thinking about why the Lord would cause there to be crosses for me to see, this thought came to my mind: "The greatest love of all was demonstrated by Jesus' death on the cross".  John 3:16 says, " For God SO LOVED the world that He gave His only begotten son . . ." and John 15:13 says, "Greater love has no one than this, that someone lay down his life for his friends."  And to reiterate what I said in my last post, there simply has never been a greater display of love than this:  Almighty God, the sovereign creator of the entire universe, stepping down into humanity and willingly subjecting himself to humiliation, beatings, torture and ultimately, the horrific method of death by crucifixion.  "But God shows his love for us in that while we were still sinners, Christ died for us." (Romans 5:8)  
So of course God would show crosses in the sky as a reminder of His great love for me (and for all mankind)!  What better way to say "I love you" than this?  So, thank you, Lord.  Knowing You love me is all that really matters these days.  And what better way to say "Happy Birthday" than to write it with crosses in the sky.
(The above is just a snippet of a tune in my head . . . I recorded this when thinking about the crosses last week.)
In His love,
Trish